The Whole Gospel To The Whole World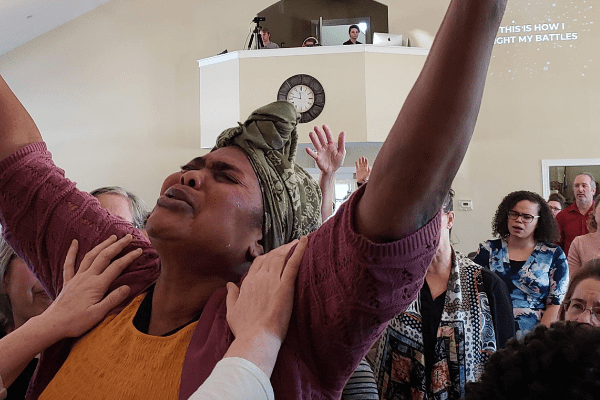 The Bible clearly teaches that this Gospel is "for whosoever will" and that we are to "go ye into all the world and preach the Gospel to every creature." The mission and purpose of Crossroads Apostolic Church is to reach out to our neighborhood, our city, our surrounding communities, and ultimately our world to proclaim the Gospel message of Jesus Christ. This includes every race and every ethnic group in Hancock County and the surrounding area.
One of our highlights each year is ALL NATIONS SUNDAY. We reach out to as many nationalities as possible and honor them on this special day with the message being preached in English and translated in Spanish and French. After service, we enjoy a special dinner consisting of many authentic dishes from various nations including Mexico, Haiti, Jamaica, Canada, Puerto Rico, Hungary, Korea, Native American Indian, Honduras, and Peru.
Deseamos extenderle una cordial invitación a nuestra iglesia. Podemos interpretarle el culto, o puede participar en una clase de la Biblia en español.
If you or anyone you know of is in need of a church that ministers to you in your language, please join us or click here for more information. We would love to worship with you!
All Nation's Sunday
Multicultural Class Singing "Break Every Chain"